Grocery shopping in Iceland
If you are visiting Iceland for a long period of time or just want to visit Iceland on a budget, it is essential to shop at the local grocery stores. Although Iceland has many great restaurants, they are expensive and the local gorecy stores are not as scary as one might think. If you visit the right grocery stores, they really are not expensive for foreigners to shop at. Many travelers are often surprised also at how many brands they actually know in stores in Iceland.
If you are planning to drive the ring road staying in hotels or even campers, we do recommend shopping in Reykjavik first as in many smaller towns around Iceland, you will not find the same amount of variety of groceries. In some towns the local grocery store is no bigger then a gas station store, But in all stores you will still find some fresh produce, frozen and dry foods.
The rule is, the cheaper the store, the lesser the variety. Upscale stores will have more variety of products altough that is not the case with one Icelandic store called 10/11. That store is both expensive as well as lacking in variety.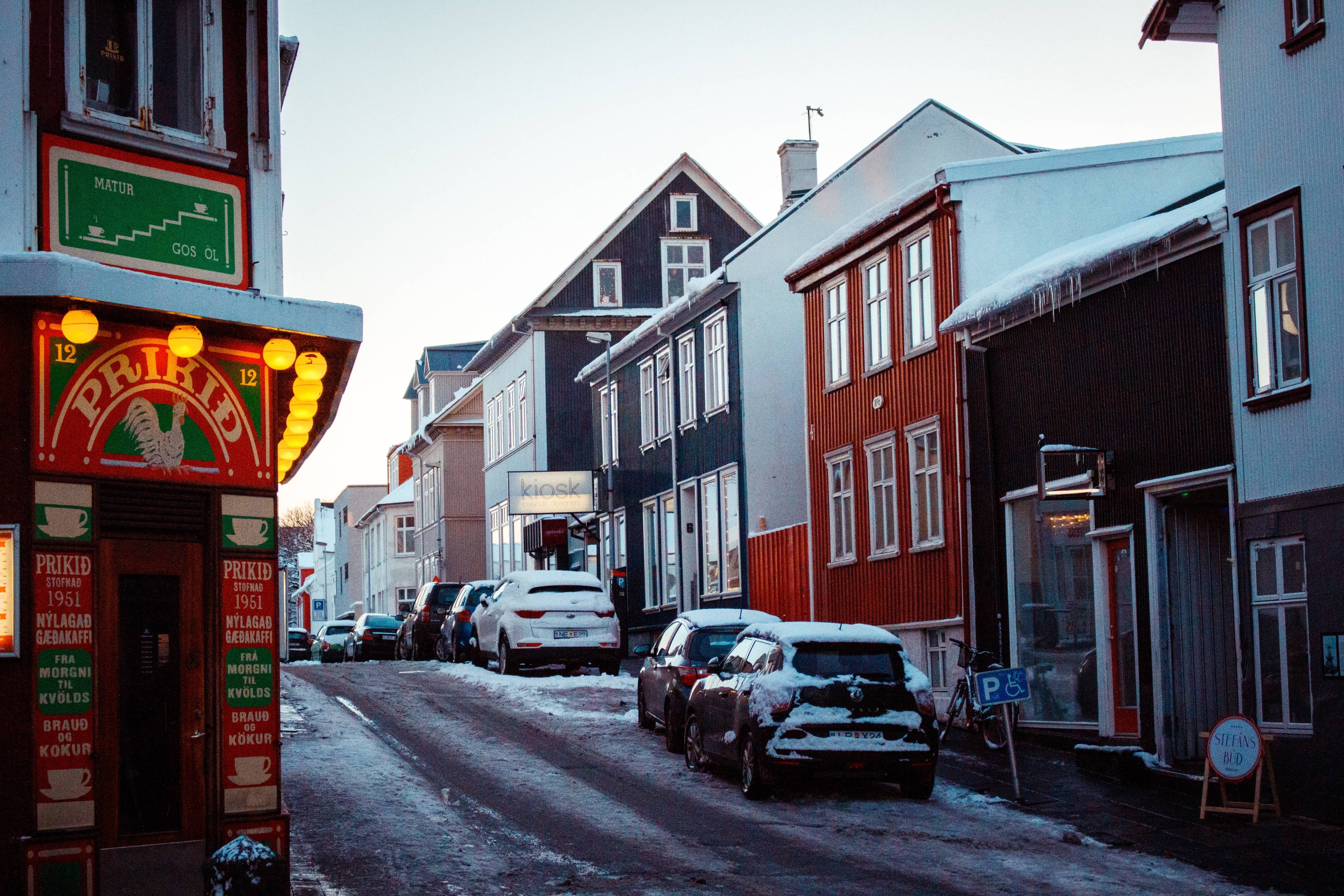 The stores:
Bónus
You can find Bónus all around the country. Not in every town but many of them however. Bónus is the cheapest option when shopping for groceries in Iceland. It is equivalent to Lidl and Aldi but they offer limited amount of products, have less variety but are almost always the cheapest option. You should find everything in Bónus for your basic needs but if you are a gourmet cook, then Bónus might not be enough for you. Their logo is very recognizable, just look for the big pink piggy bank with the black eye.
Krónan
Krónan is the second cheapest grocery store in Ieland with more selection of products but most often still fairly cheap. They offer larger  section of fresh meat, fish and vegetable and have a better selection of organic, healty and gluten free food.
Their logo is of a big smiling yellow coin. Krónan means coins in Icelandic, therefor the logo the of the coin.
Nettó
Nettó offers more a borderline department store where you may find array of everyday items. Many of their stores are open 24/7 altough not all of them. They are not cheap but still not the most expensive option to show at.
Hagkaup
Have a very wide range of selections, good service but higher prices. There you will find a large selection of foods (more for gourmet cooking), clothing and cosmetics. They have a few stores in Reykjavik and one in Akureyri that are open 24/7 as well.
10/11
The most expensive grocery store in Iceland, conviniently placed in the airport and tour buses often make a stop at their stores. By shopping there will add probably around 50% more cost to your grocery shopping. Most of them are open 24/7 and they even alter their prices of junk food by approximately 8% every single night.