4x4 Camping Vehicles in Iceland
Explore Iceland in a 4x4 Camping Car
We at Northern Lights Car Rental are proud to have Roof Tent vehicles in our fleet. Our Roof Tents are all on 4x4 vehicles giving our customers the freedome to explore all of what Iceland has to offer. All our roof top tents are new and high quality that we have put on our most popular 4x4 vehicles including Suzuki Jimny, Dacia Duster and Suzuki Grand Vitara. All these cars are allowed on all F-roads (Excl F249) so you can enjoy the untouched nature in Iceland. 
Why rent a Roof Tent Vehicle from Northern Lights Car Rental ?
There are so many benefits by renting a roof tent 4x4 vehicle. Most camping cars in Iceland are limited by being 2WD and therefor not allowed on any F-roads. All our camping cars are 4x4 vehicles that are allowed on all F-roads except F-249. So it can be driven to places like Landmannalaugar, Kerlingarfjöll or Askja and camp there at the camping locations we have in the mountains.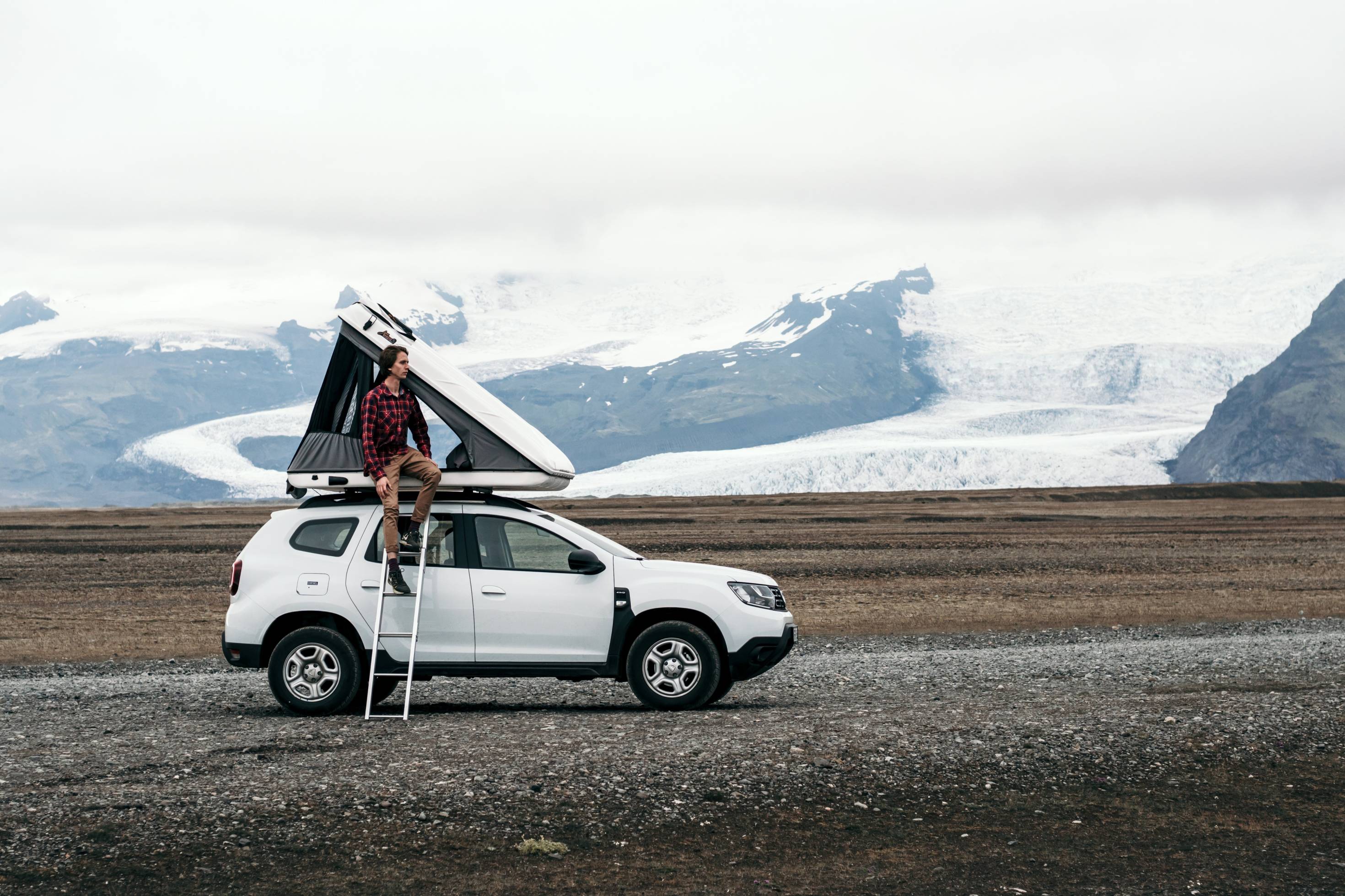 What is included with our Roof Tent vehicles ?
With all of our roof tent vehicles you have a mattress, sheets, pillows and bed linen for two person included in the price. You have a high quality mattress that is 125/210 CM, making it comfortable for all people to sleep in. Our sleeping bags are made for down to 0 degrees to keep you warm during the Icelandic summer months and are available as extra. The Pillows are also high quality as well as we provide fresh sheets for the pillows and mattress for each rental. 
We also offer many extras if you want to have the whole camping experience like camping table & chairs, portable wifi and our kitchen box. You can see all our extras right here. 
What camper vehicles do we at Northern Lights Car Rental Offer ?
The 4x4 campers we have to offer : 
To see all our roof tent campers, browse our selections, and book your rooftop tent today! click here to see more